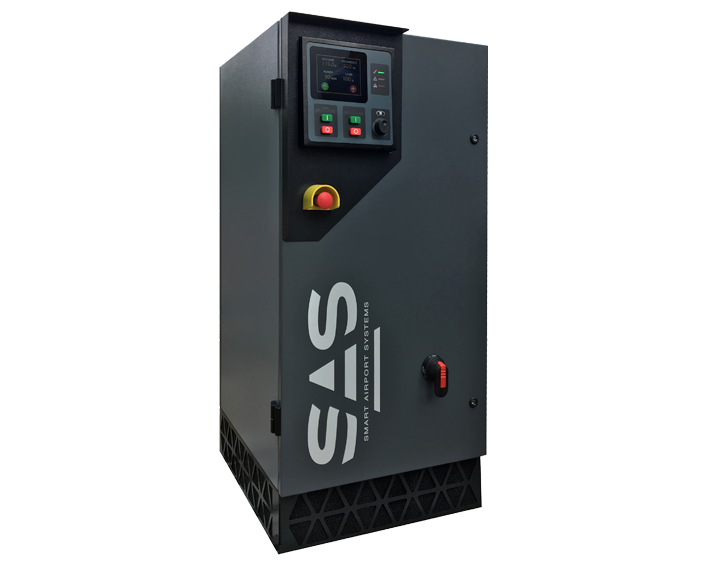 Powervamp
The Powervamp PV90-4 is the fourth generation mobile electrical ground power (MEGP) unit designed specifically to meet the sensitive power requirements of today's modern aircraft.
The PV90-4 utilises premium internal components to offer improved input harmonics and power factor without compromising quality or reliability.
The PV90-4 – the fourth generation of SAS's solid state frequency converters – now 30% more compact and with an efficiency >95%*, has features that are unique. Emphasis is on all weathers ease of use, and the product's ability to be serviced worldwide by local staff.
During ramp operations, whether wearing heavy gloves or operating in bright sunshine, the large 5.7" LCD display and oversized panel controls make power selection and system monitoring easy.
PV90-4 is offered with horizontal and vertical mounting options to suit all operations.
From conception, the SAS's PV90-4 was designed to be a zero downtime GPU requiring a minimum of planned maintenance.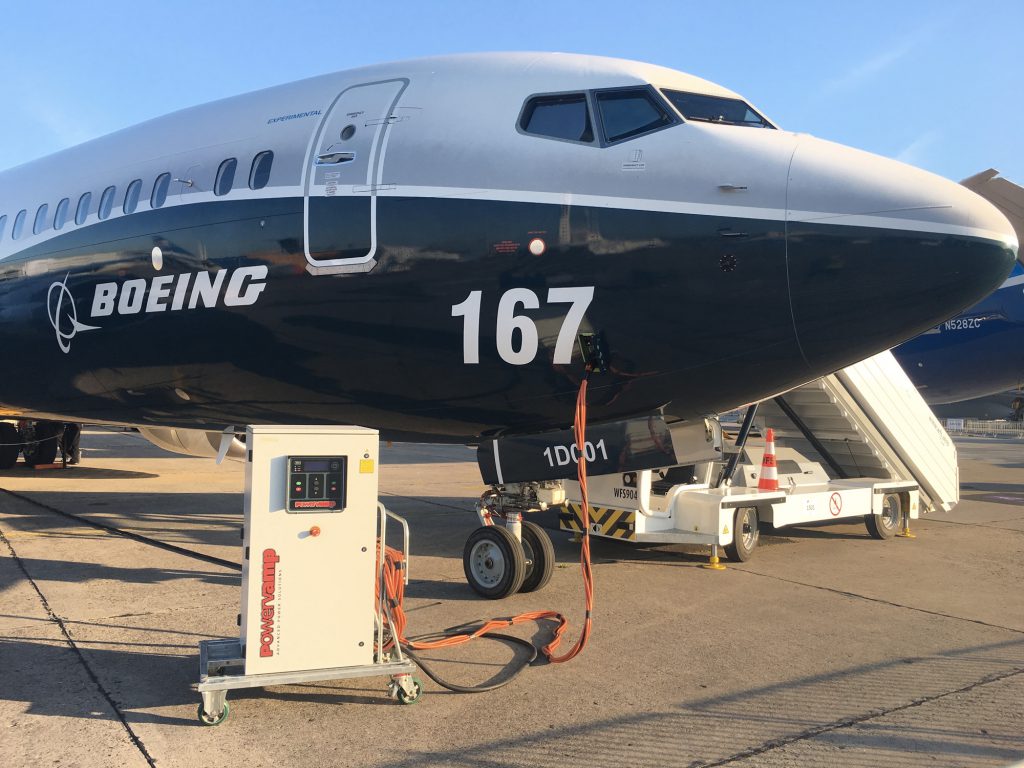 Achieving zero down time requires design modularity. The unique feature of the SAS PV90-4 is the pluggable (SWAP-OUT) Power Module. This "heart" of the system can be easily replaced by first line maintenance staff in a matter of minutes.
Because all power stage components are housed in a single pull out module, replaceable in minutes; a one-fix solution is available for almost any fault. No matter where PV90-4 is in the world, the repair does not need a factory trained engineer.
In summary, the PV90-4 has been designed for the airport, the airlines and the ground crew, ensuring minimum maintenance and maximum longevity.