News
16/01/2023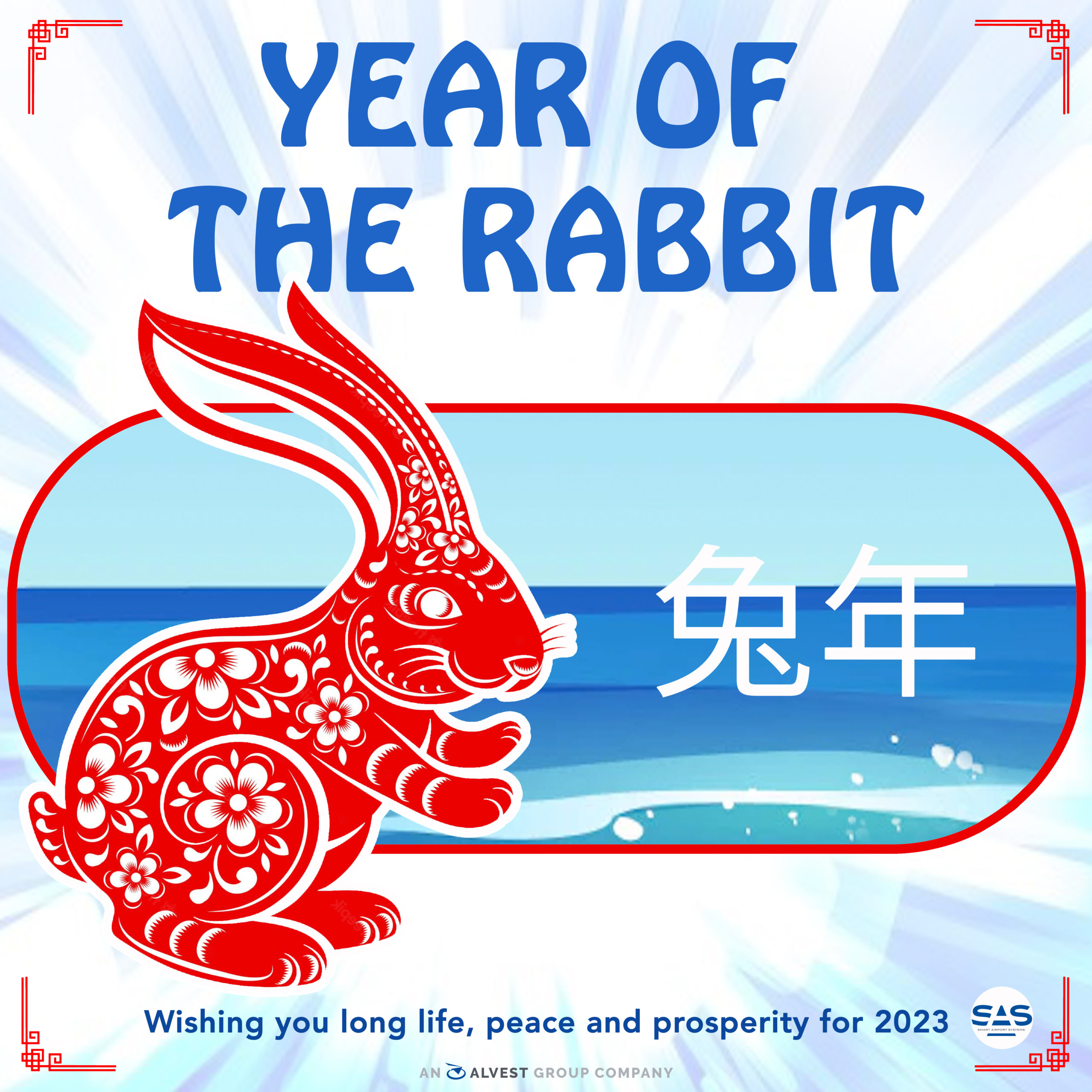 Year of the Rabbit 2023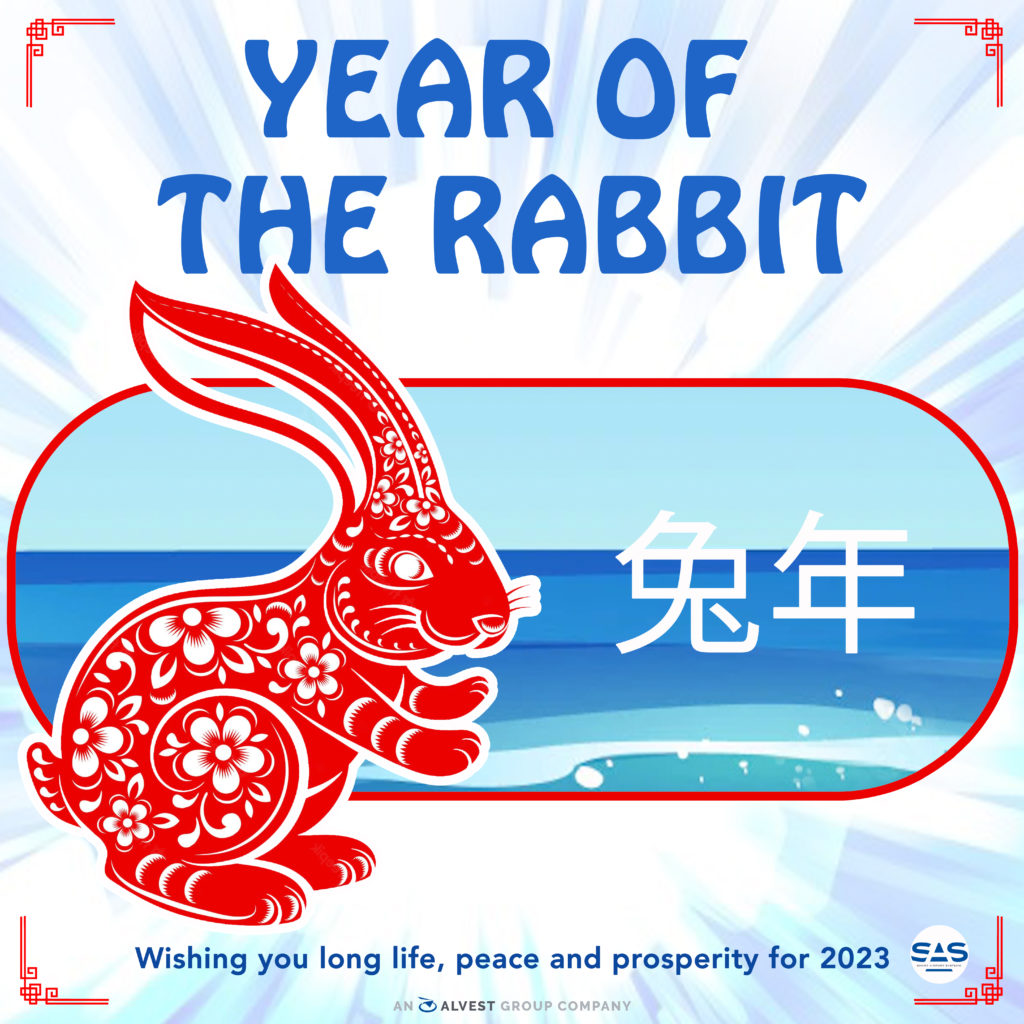 20/12/2022 Season's Greetings! 07/12/2022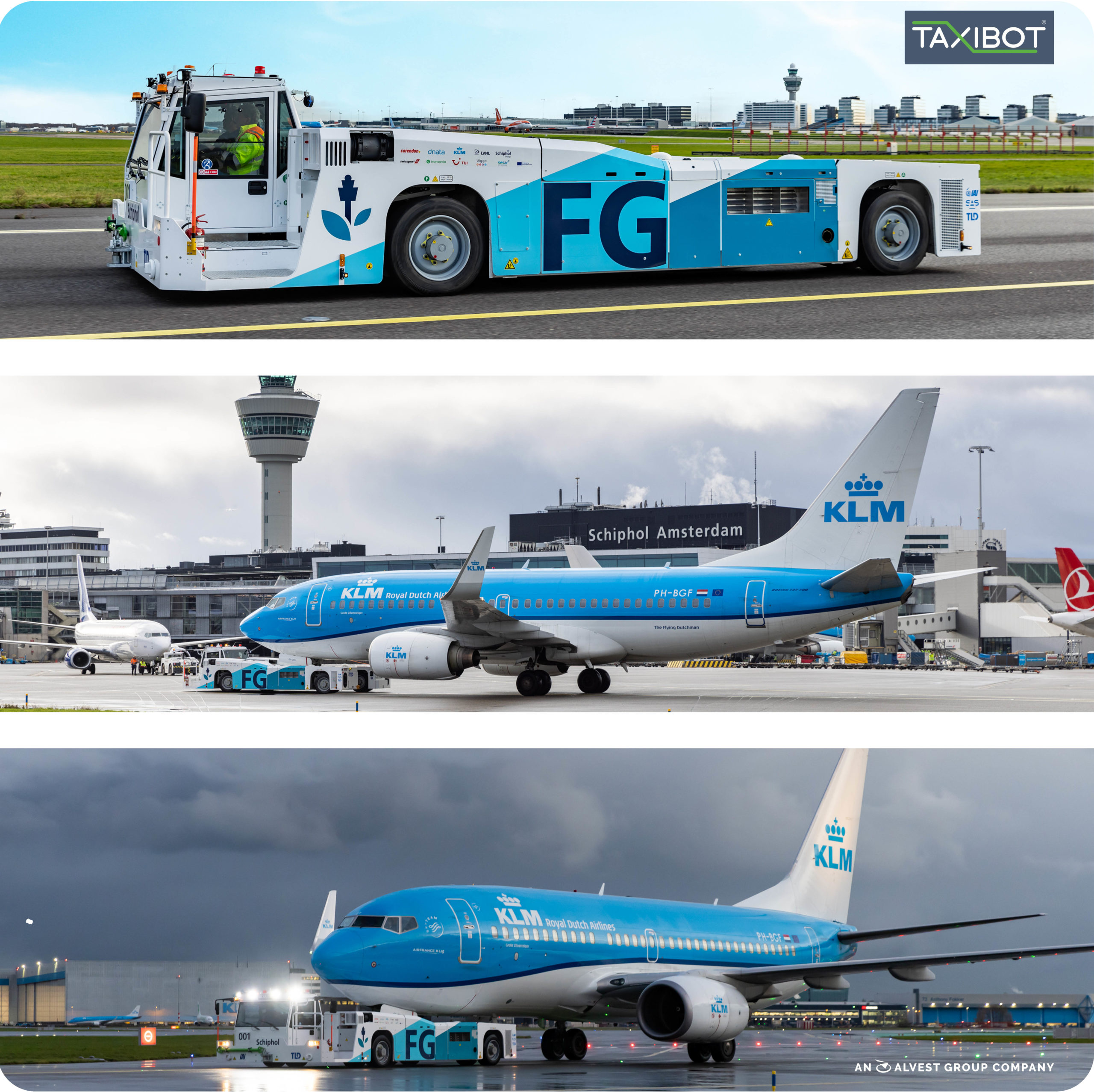 Aviation Sector Starts Follow-Up Sustainable Taxiing Tests at Schiphol.
***PRESS RELEASE***
Aviation Sector Starts Follow-Up Sustainable Taxiing Tests at Schiphol.
Schiphol and partners have started conducting follow-up sustainable taxiing tests. At the airport, a KLM plane drove from Schiphol-Centre to and from a platform near the Zwanenburgbaan Runway with its engines switched off. This way of taxiing can significantly reduce fuel consumption and therefore CO2, nitrogen and ultrafine particle emissions. This trial run marks the start of various tests with the two semi-robotic taxiing systems that Schiphol purchased earlier this year.
TaxiBots will be deployed at the airport over the next year and a half. The TaxiBots will take some planes to a location further away from the gate and en route to the runway to start their engines there. Further operational experience with this vehicle will be gained by carrying out pushbacks and by towing empty aircraft.
Polderbaan preparations
According to the original plan, continual test drives to and from the Polderbaan Runway were to have been carried out at the moment. The plan has been modified and now studies, simulations and tests will be carried out over the next eighteen months and as much experience as possible will be gained with the TaxiBots. The aim is to test, introduce and scale up new procedures for sustainable taxiing to and from the Polderbaan, among other locations, from mid-2024.
Sustainable taxiing as standard
Schiphol is striving for sustainable taxiing at the airport in 2030, together with Air Traffic Control the Netherlands (LVNL), KLM, Transavia, Corendon Dutch Airlines, TUIfly and ground handling companies dnata, Swissport, Viggo, KLM Ground Services and TaxiBot provider Smart Airport Systems. The Ministry of Infrastructure and Water Management is supporting the initiative. The tests are part of European initiatives within the framework of the ALBATROSS-consortium and its successor: HERON. These subsidy projects aim to make aviation more sustainable.
TLD/Smart Airport Systems TaxiBot pictures reproduced with kind permission from Royal Schiphol Group.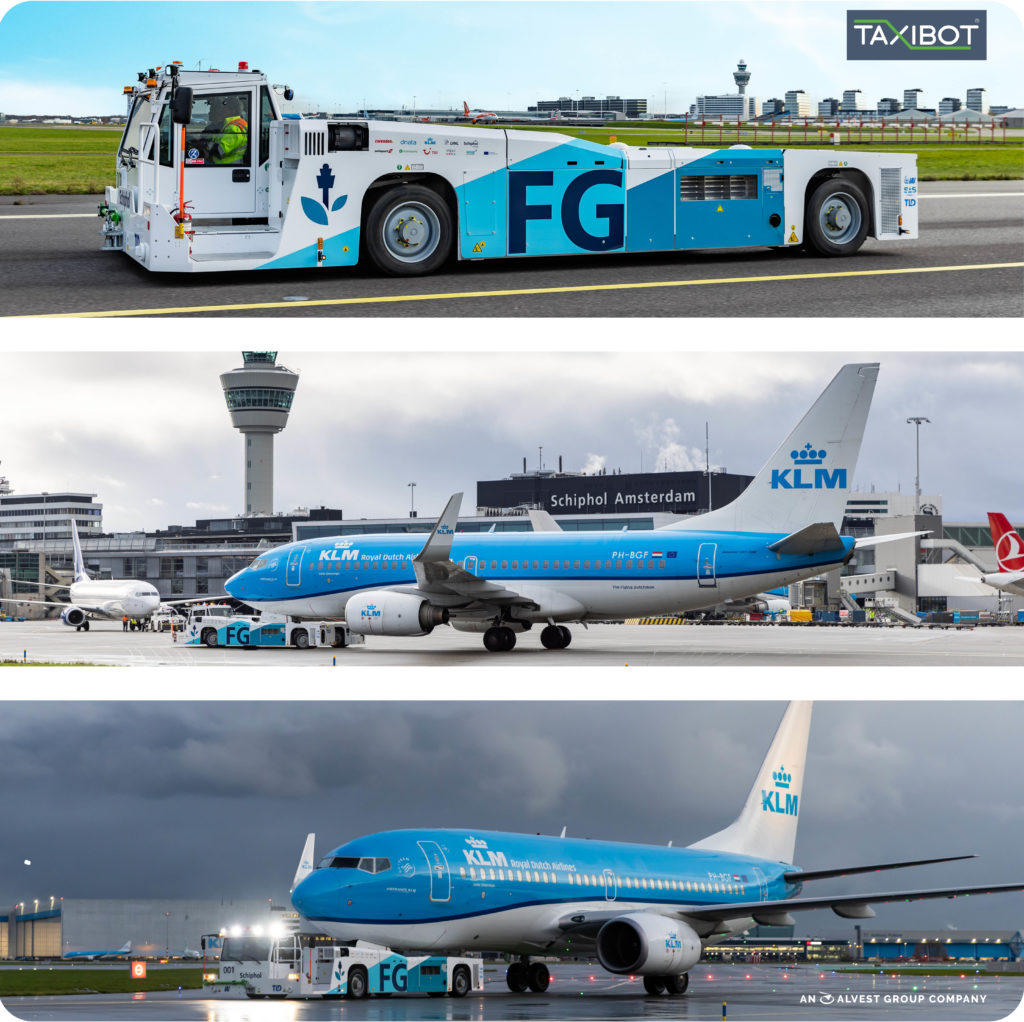 16/11/2022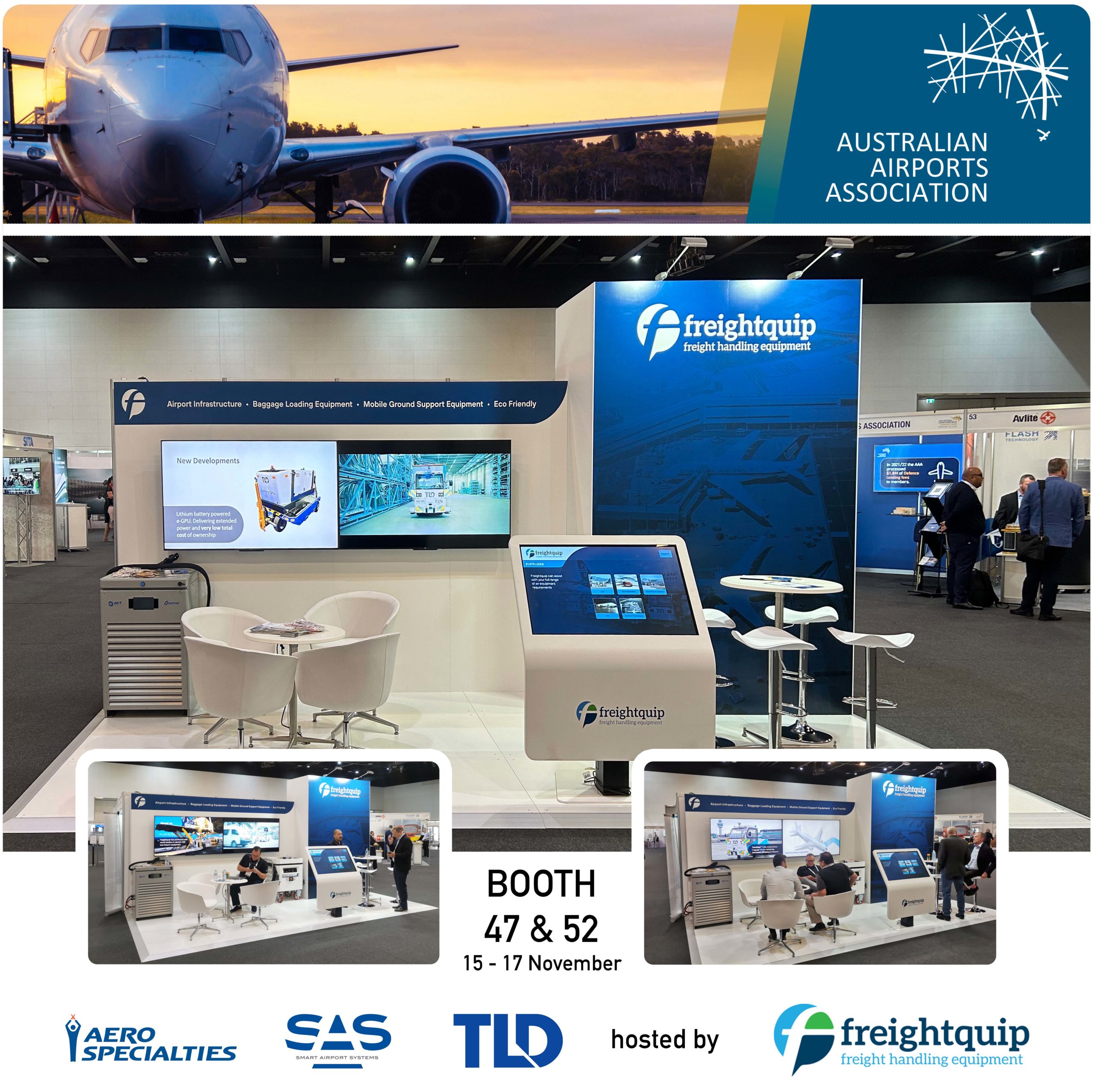 Australian Airports Association (AAA)
The Australian Airports Association, (AAA), National Conference will showcase diverse and far-reaching repercussions the airport industry will face over the next decade and focus on challenges and risks facing the industry, sustainability, the customer experience, technology and more.
The AAA National Conference will feature a three-day program and exhibition including sessions, case studies and concurrent breakout sessions.
The AAA National Conference offers more ways than ever to connect with all aviation industry sectors.
SAS is proud to be hosted by Freightquip Pty Ltd at this key industry event and looks forward to meeting you at booths 47 & 52 at the Adelaide Convention Centre to discuss your GSE requirements.
#TLDGSE#Freightquip#LeanerAndGreener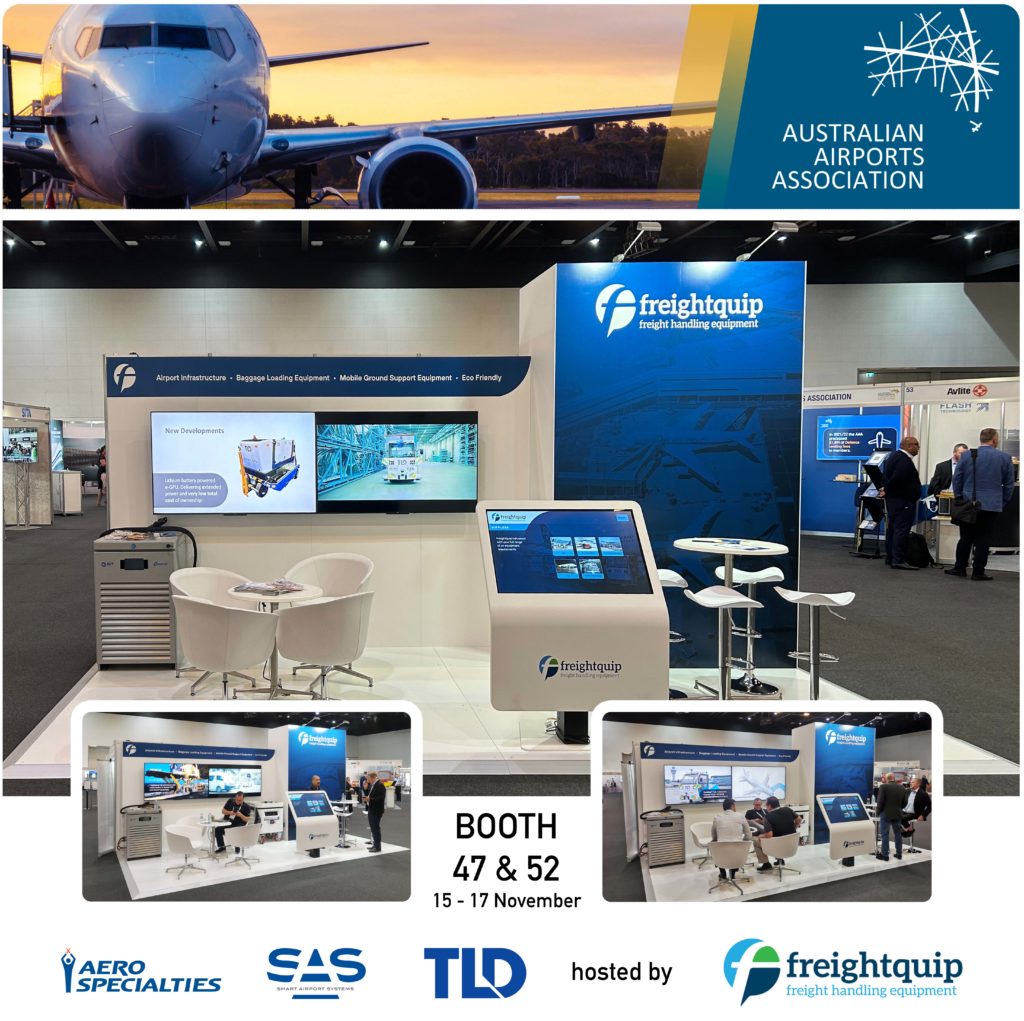 14/11/2022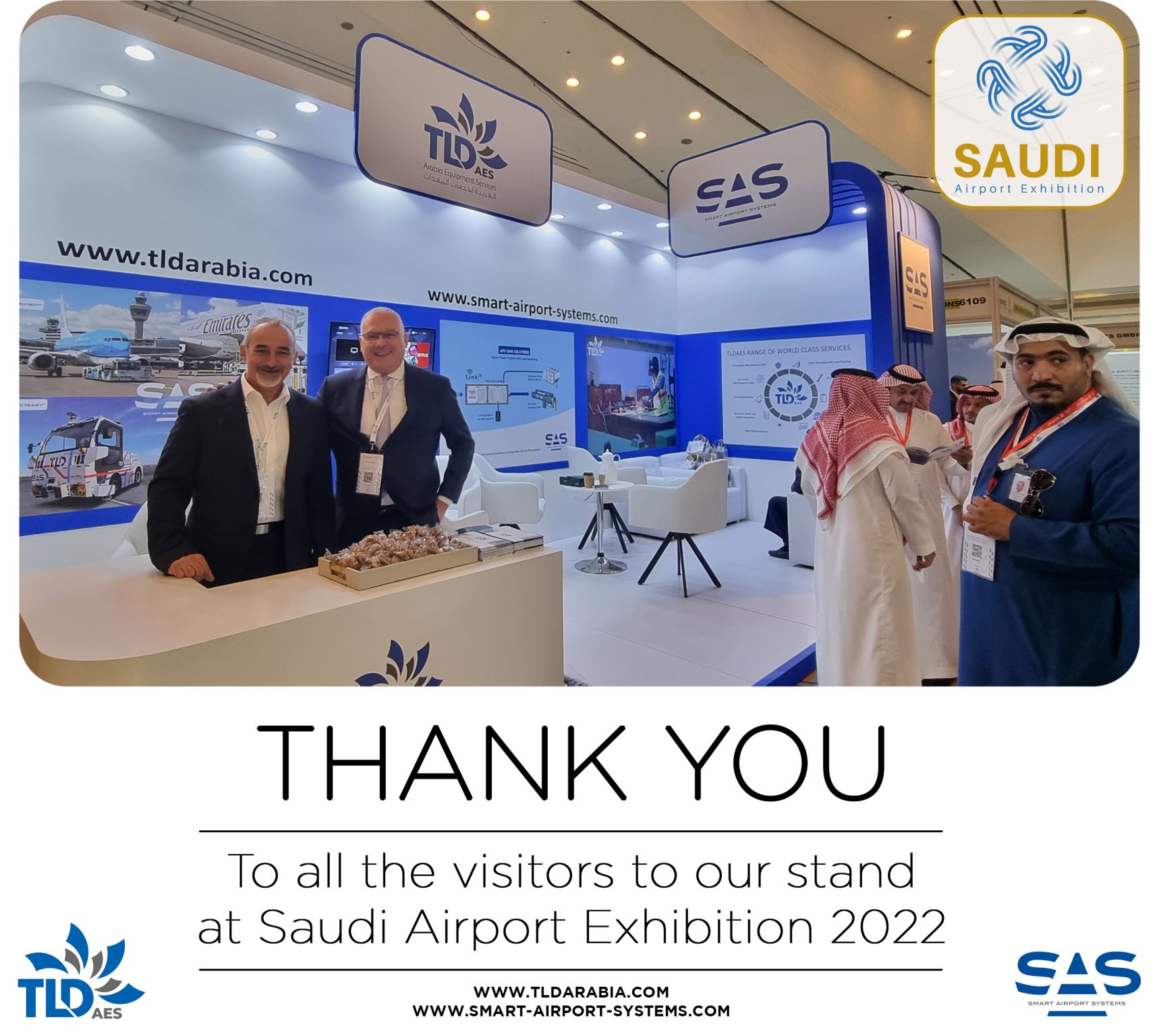 Thank You – Saudi Airport Exhibition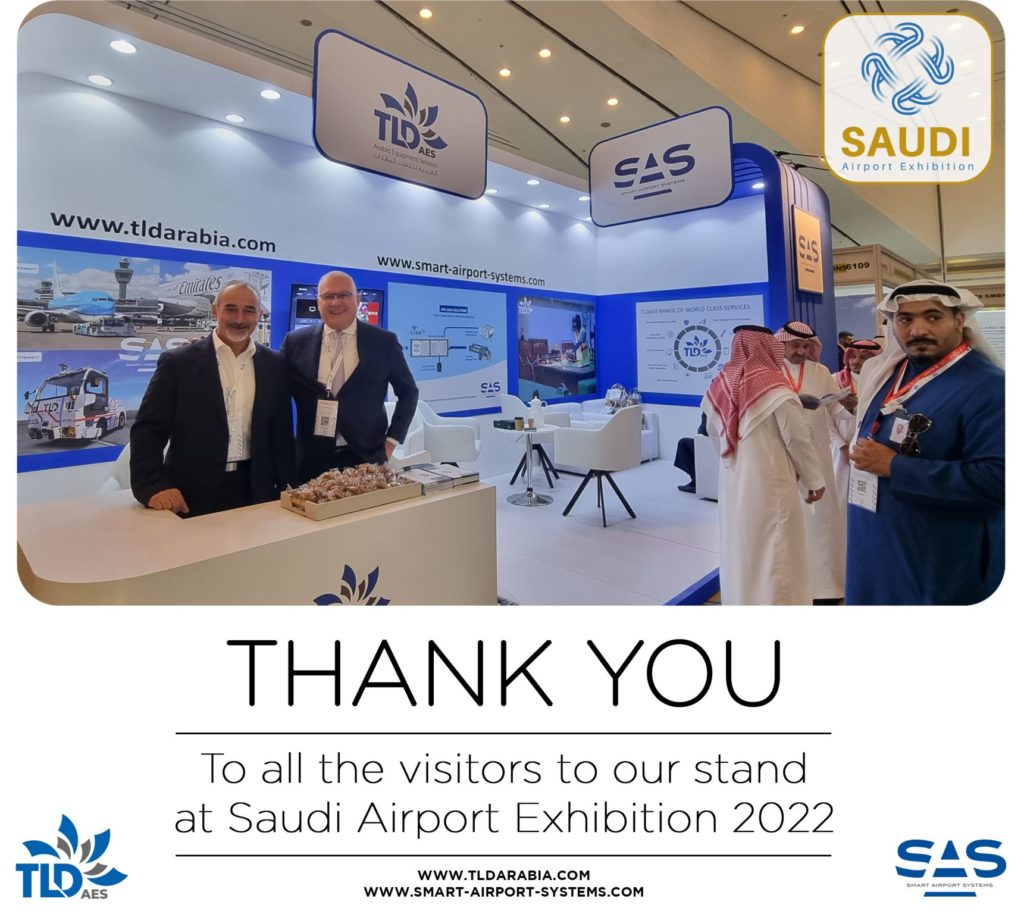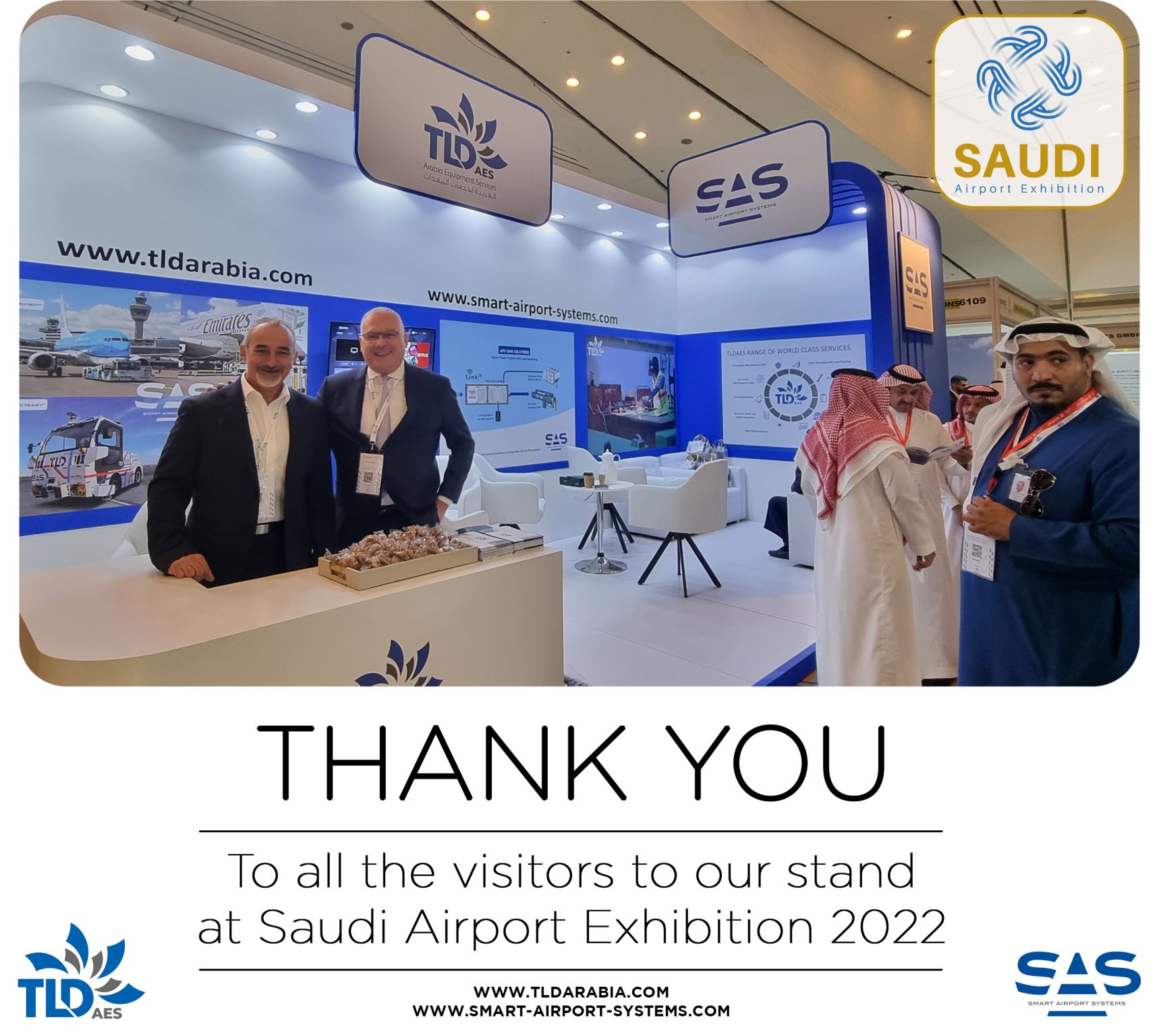 03/11/2022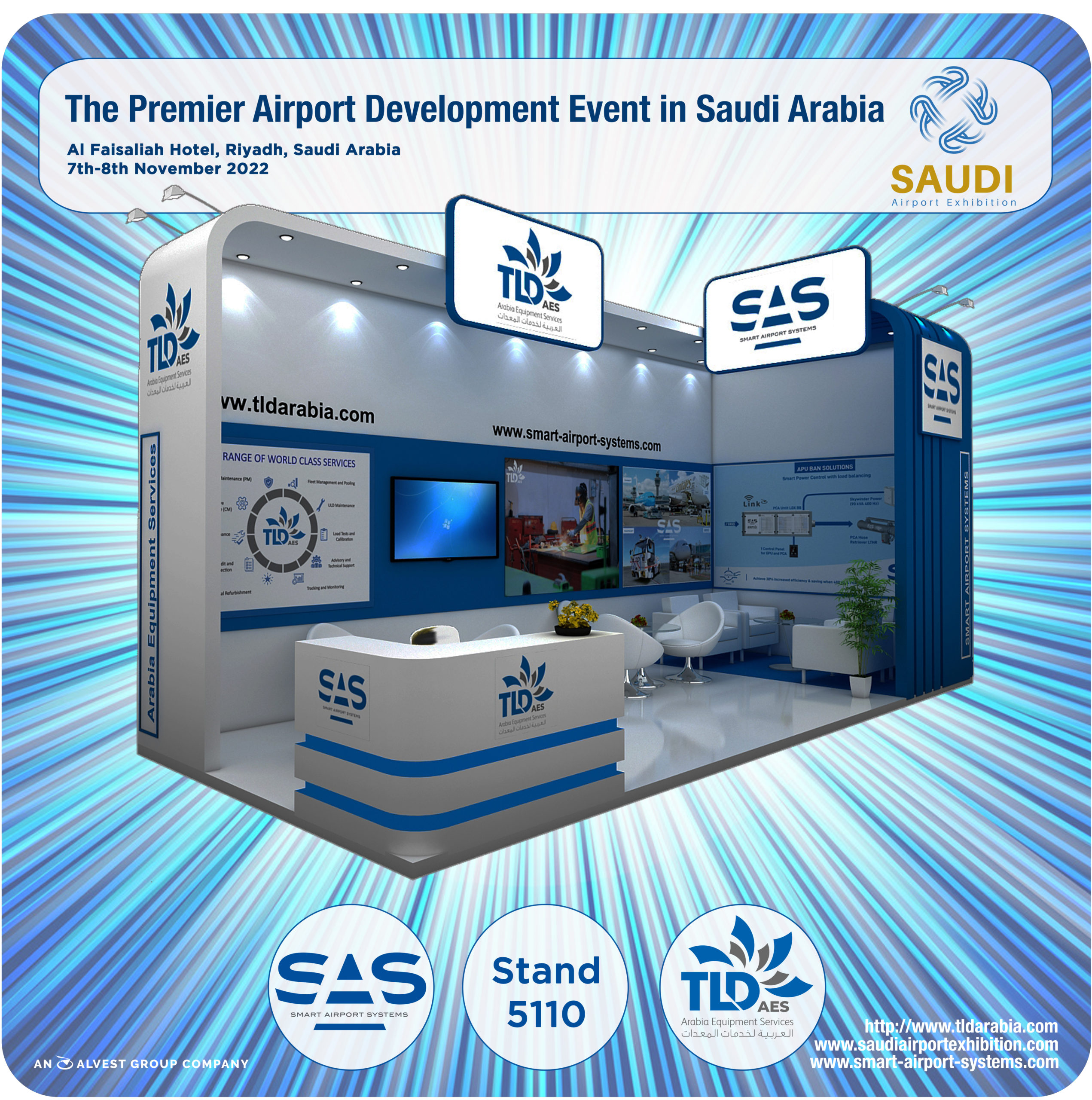 Saudi Airport Exhibition 2022
Smart Airport Systems will be exhibiting at the Saudi Airport Exhibition on the 7th & 8th November at the Al Faisaliah Hotel, Saudi Arabia.
We will be stand sharing with TLD Arabia Equipment Services at the Middles East's largest aviation development exhibition.
The event will provide a critical platform to host bilateral discussions between Saudi aviation leaders and the global supply chain to enhance the Kingdom's airports industry.
Join us on stand 5110 at this exciting and innovative exhibition.
More information, and registration details can be found here –
https://www.saudiairportexhibition.com/about-the-event/
#SmartAirportSystems #TLDAES #SaudiAirportExhibition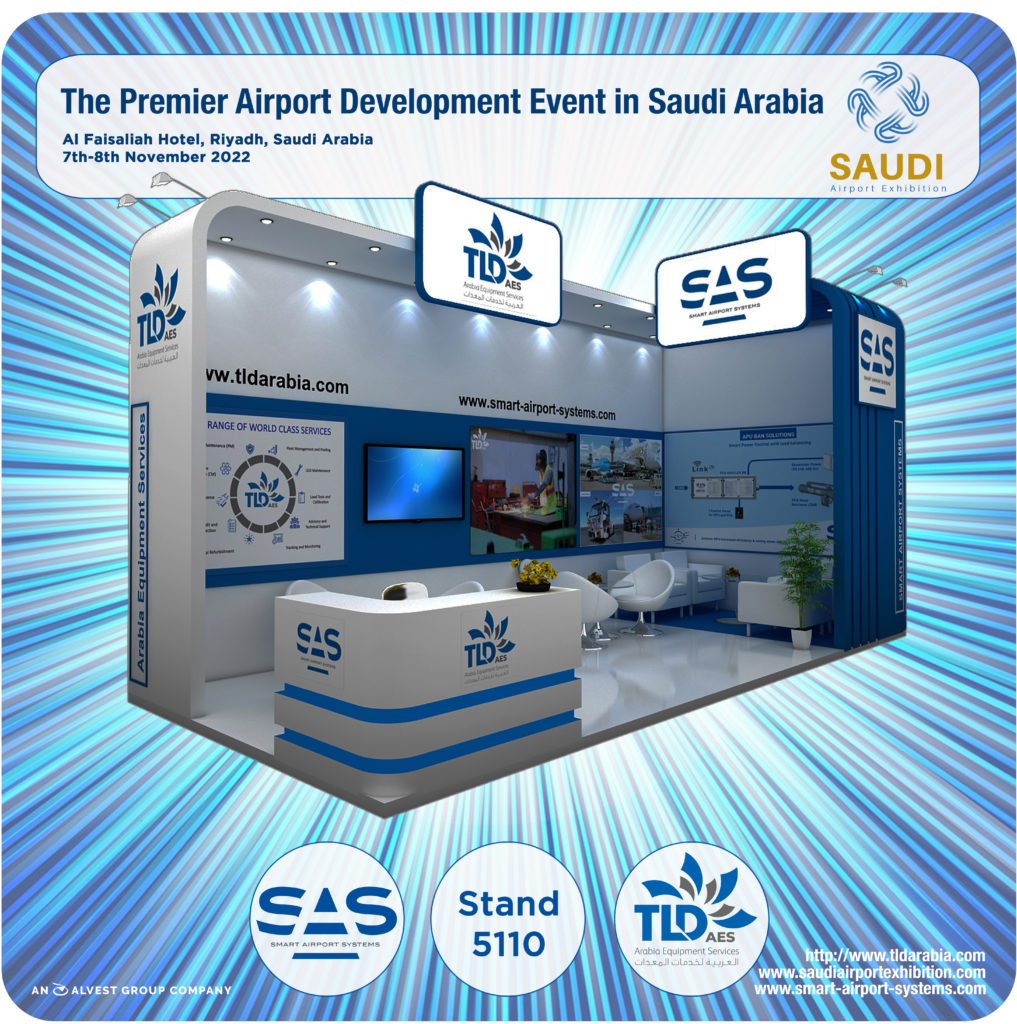 18/10/2022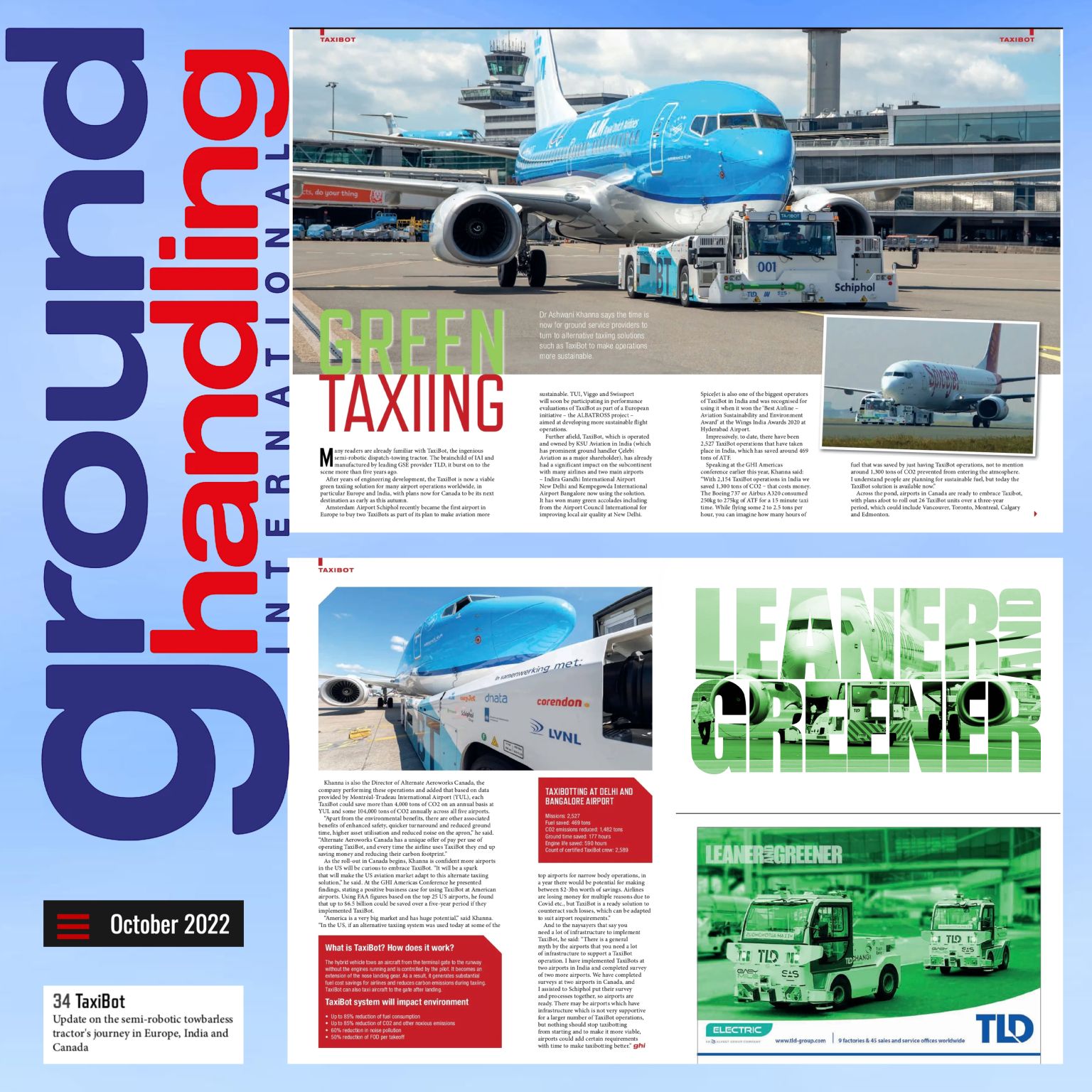 TaxiBot Features in Ground Handling International
The TLD / Smart Airport Systems / IAI – Israel Aerospace Industries collaborative TAXIBOT features centerspread of the latest October edition of Ground Handling International.
This ground-breaking environmentally friendly ground support equipment is now being rolled out in Canada.
Check out https://lnkd.in/eq488h2Q for more details.
#TaxiBot#LeanerAndGreener#TLDGSE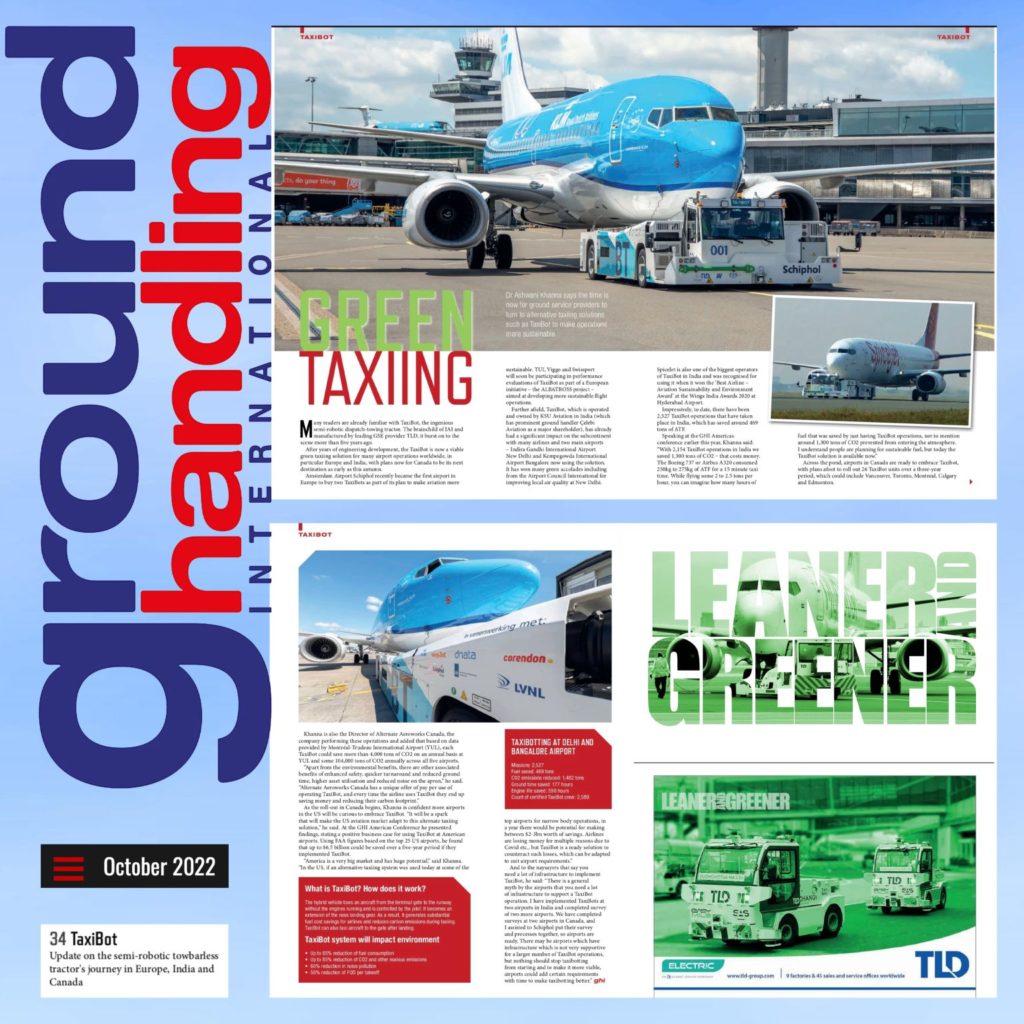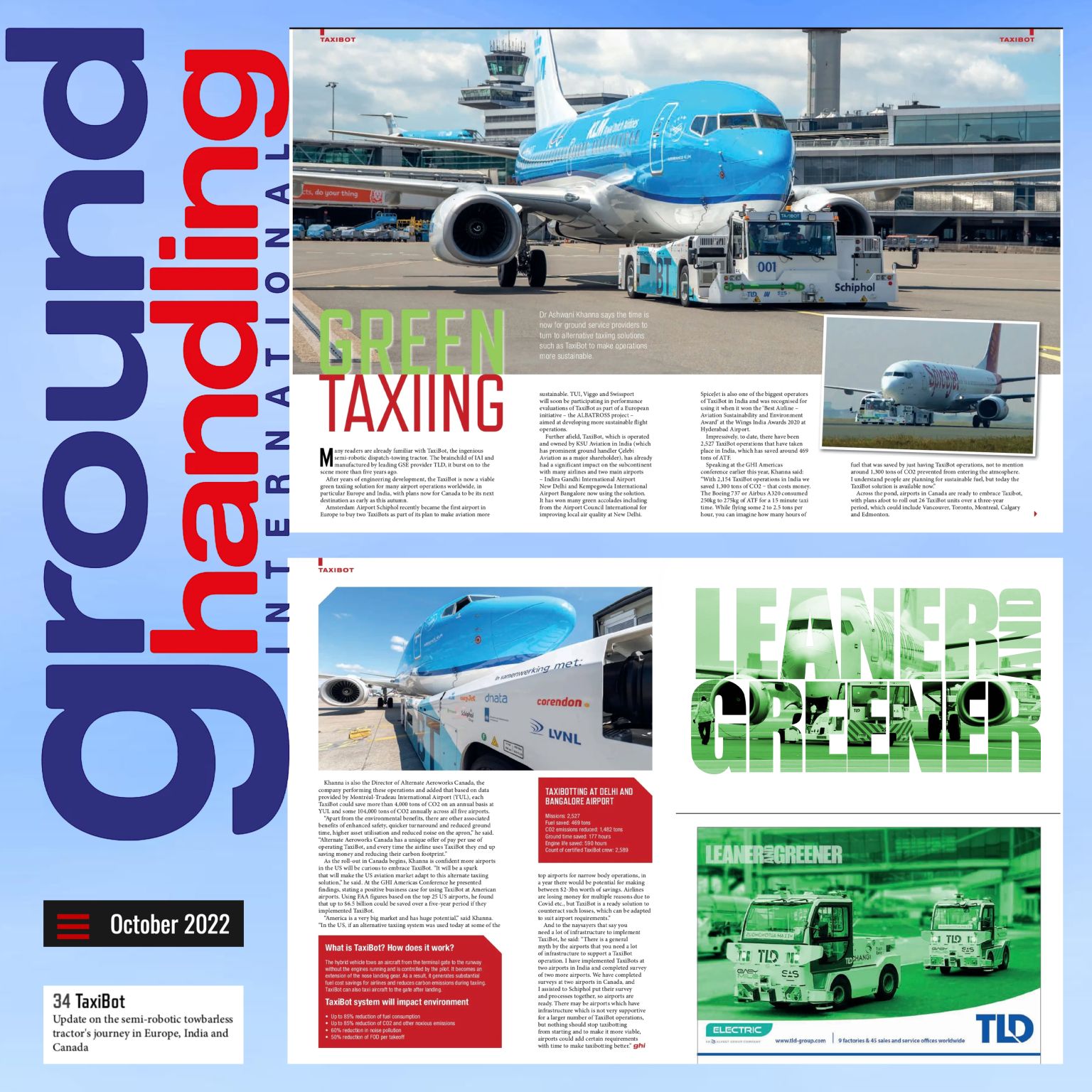 04/08/2022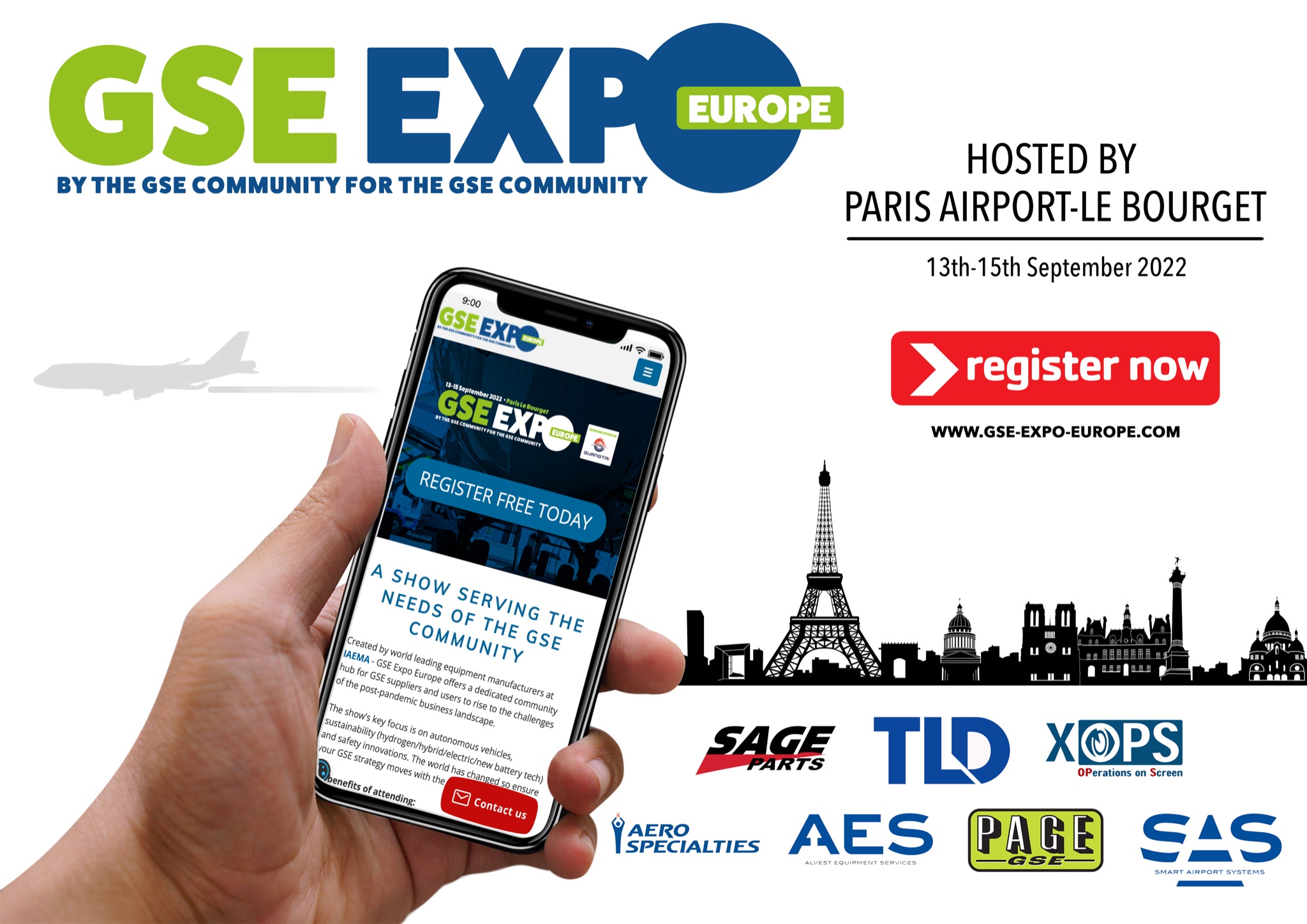 SAS Join ALVEST GROUP Companies at GSE Expo Europe
"Calling all ground handlers, airlines and airports – this is a brand-new event designed by leading manufacturers at IAEMA to help ensure your GSE strategy is ready for the post-pandemic age.
Our guiding Expo themes include:
autonomous vehicles; sustainable GSE, new battery tech and advanced safety innovations.Join us at GSE Expo Europe where you can gain crucial insight on the latest advances from 100+ confirmed exhibitors.As well as enjoying quality dialogue with these product experts on stand, we will be putting GSE solutions to the test at our live outdoor Demo Zone.
And, the Expo will incorporate an indoor Innovation Zone to shine a light on the groundbreaking new technologies heading for the ramp and what they could do to boost your KPIs."
Visit the expo to discuss, explore and witness the very latest environmentally green GSE on offer from 7, (YES 7!), Alvest Group companies on BOOTH EX15!
Register now for your free-to-attend place at GSE Expo Europe, 13-15 September.
We look forward to welcoming you to Paris for this exciting new show being hosted by Paris Airport-Le Bourget.#AlvestGroupCompanies#GSEExpoEurope2022#SASGSE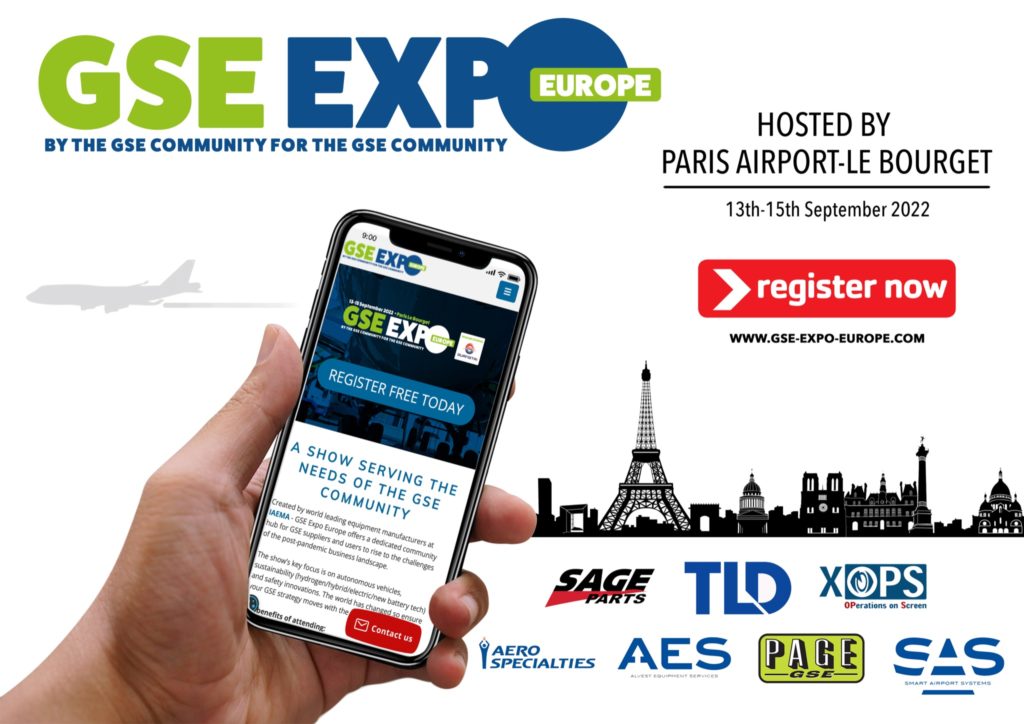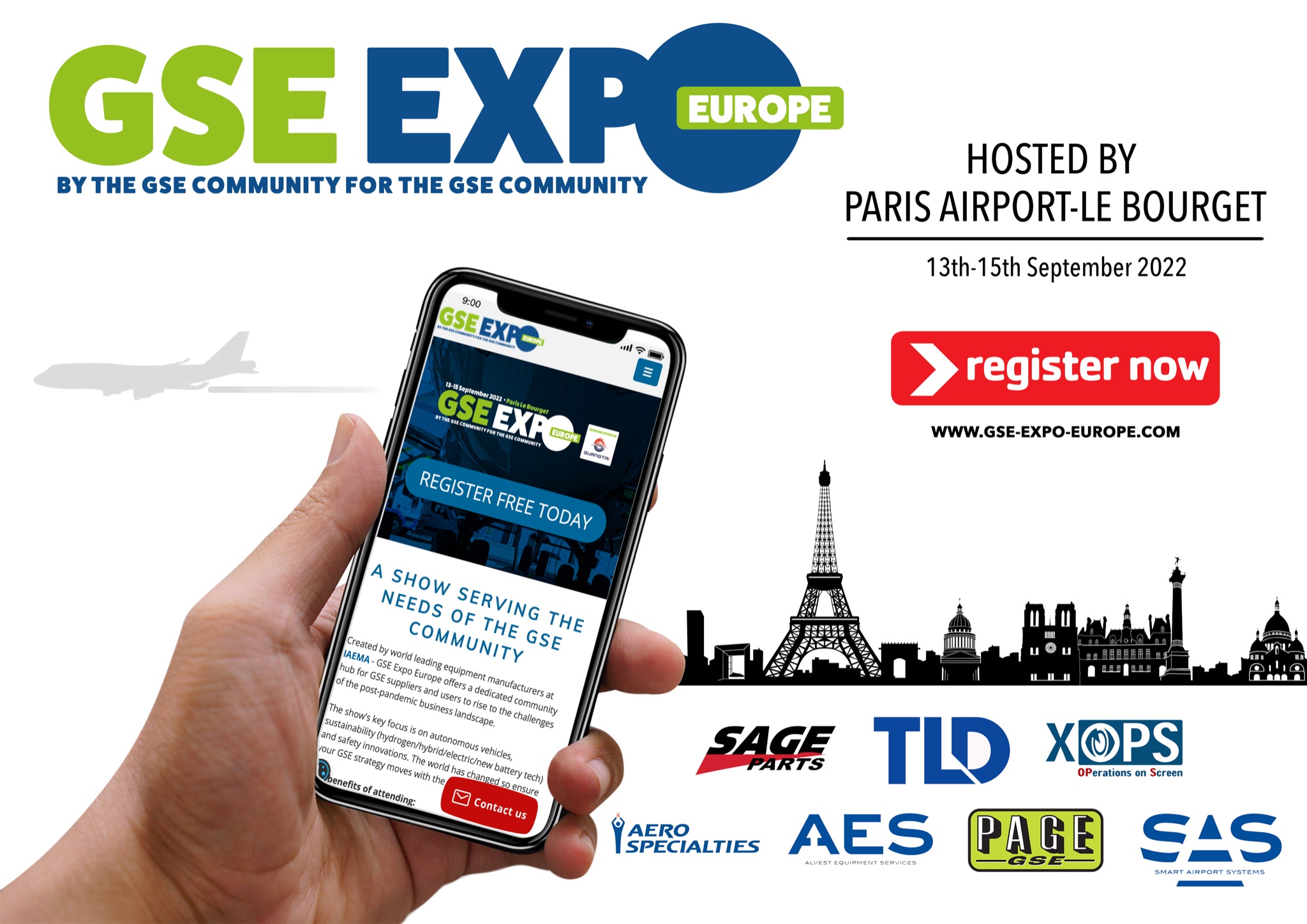 16/06/2022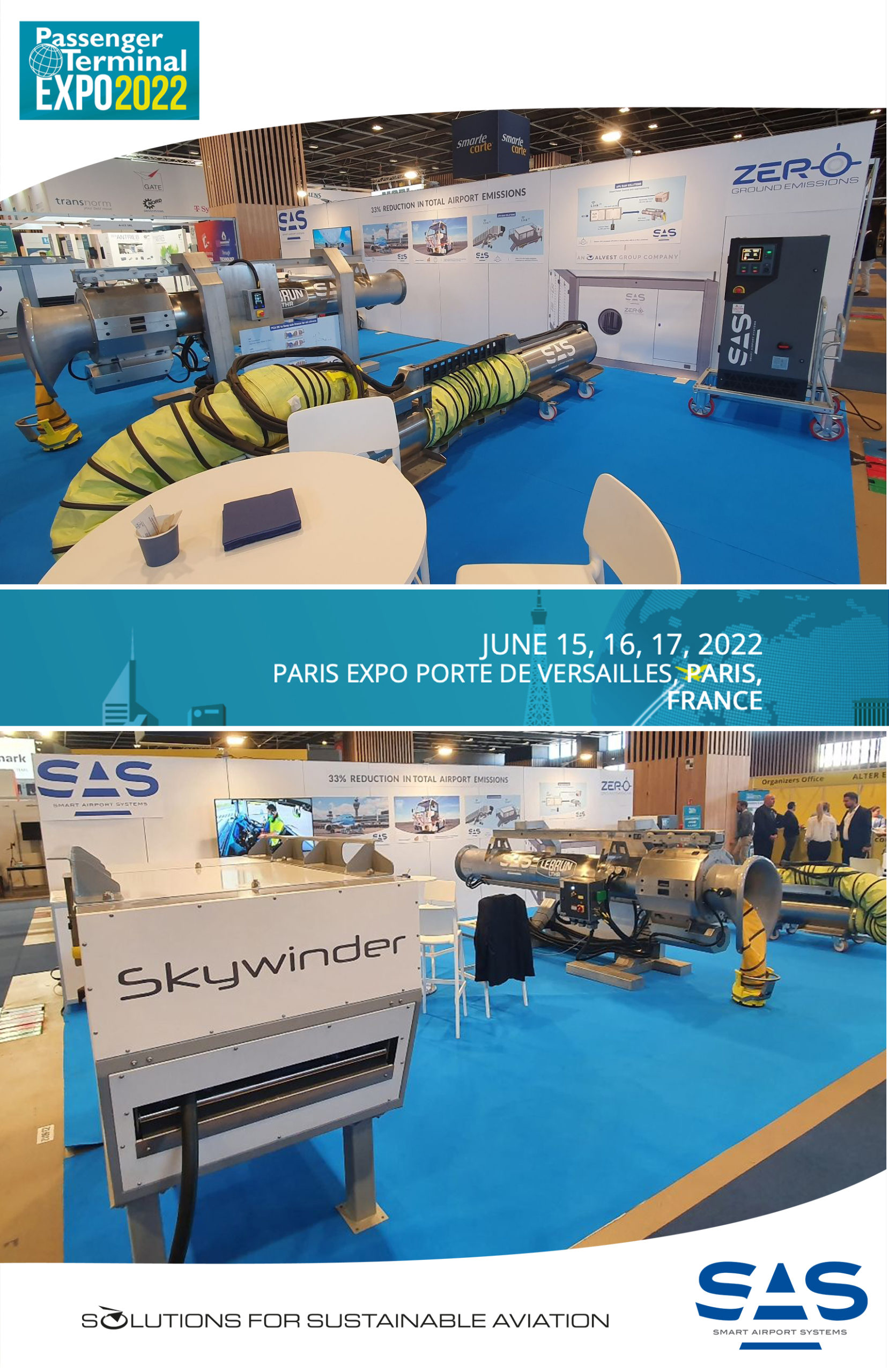 Flying High at Passenger Airport Terminal
Smart Airport Systems have not only been impressed with the volume of enquiries, but also the quality of them, as they answer all your airport GSE questions at this years Passenger Terminal EXPO & CONFERENCE.
As day 2 comes to a close, you still have a final opportunity tomorrow to visit the Smart Airport Systems team on Booth Z3.6012 and discuss your own airside requirements, and find out how they can improve your operational efficiencies through sustainable solutions.
https://www.passengerterminal-expo.com/en/index.php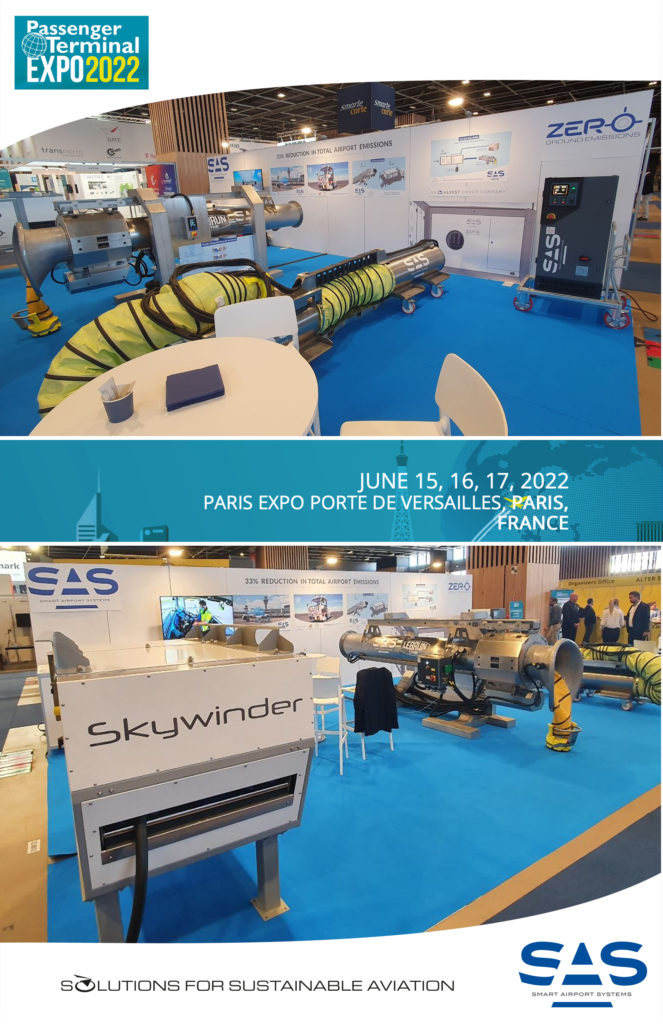 13/06/2022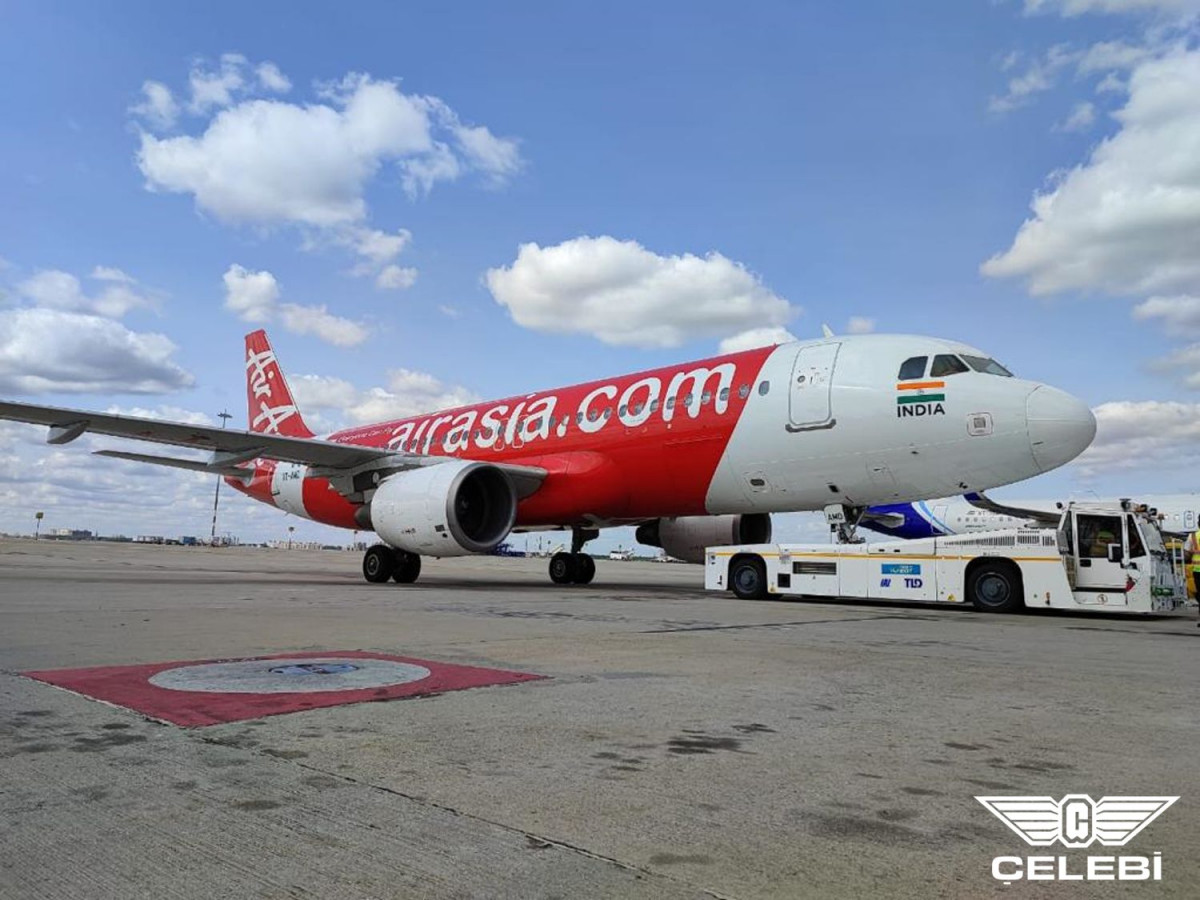 AIRASIA INDIA DEPLOYS REVOLUTIONARY TAXIBOT OPERATIONS AT BENGALURU INTERNATIONAL AIRPORT
AirAsia India deploys revolutionary TaxiBot operations at Bengaluru International Airport National, 10th June 2022: As one of the key initiatives during Tata Sustainability
Month, AirAsia India today flagged off the commencement of TaxiBot operations at Bengaluru International Airport, following successful trials and subsequent implementation at Delhi International Airport. The flag-off event was attended by Mr Sunil Bhaskaran, MD & CEO, AirAsia India, Capt. Manish Uppal, Head of Operations, AirAsia India, Mr Hari Marar, MD & CEO, Bangalore International Airport Limited and Mr Murali Ramachandran, CEO, Celebi Aviation. With the commencement of TaxiBot operations in Delhi in February this year, AirAsia India became the first airline globally to initiate TaxiBot services with passengers onboard modified aircraft. AirAsia India tied up with KSU Aviation, the exclusive operator of the TaxiBot in India.
TaxiBot is a semi-robotic aircraft towing device that is a green alternative to save fuel, reduce CO₂ emissions and noise pollution, decrease aircraft wear and tear, and minimise instances of Jet Blast and Foreign Object Damage, improving efficiency and enhancing safety in the parking area. TaxiBot is an alternate taxiing solution which can tow aircraft from the aircraft boarding gate to the active runway without utilising the aircraft engines.
"We're proud to be the first airline globally to initiate TaxiBot services on modified aircraft with passengers on board. Following the successful trials and implementation in Delhi, we are delighted to be commencing TaxiBot operations at our largest hub, Bangalore, as well. In addition to driving the adoption of sustainable aviation, TaxiBot leverages technology to drive differentiation and efficiency in operations, leading the way forward for a cleaner and greener ecosystem." said Sunil Bhaskaran, MD & CEO, AirAsia India.
Hari Marar, MD and CEO, Bangalore International Airport Limited (BIAL) said, "We are the second airport globally to deploy a TaxiBot at our airside operations. With AirAsia India adopting this state-of-the-art technology at BLR airport, we are positive that this will further ensure adoption by more airline partners as a part of their day-to-day operations. Environmental sustainability coupled with the vision of leaving a cleaner and better world for our future generations has been at the heart of BIAL's sustainability initiatives. We take pride in accomplishing energy neutrality, water positivity and reducing our carbon footprint thereby ensuring that BIAL continues to remain at the forefront in driving sustainability." Dr Ashwani Khanna, Director, KSU, said "AirAsia India has emerged as a trendsetter in alternate taxiing solutions by further deploying TaxiBot Operations to their second Base Airport i.e. KIA, Bangalore Airport. M/S KSU Aviation in close coordination with its stakeholders envisages phased deployment of 07 TaxiBot units in the next 05 years at KIA Airport, Bangalore, this would assist the airport operator and airline to jointly reduce ~35,000 Tons of Carbon Emission annually at KIA Airport, Bangalore."
TaxiBot is proclaimed as the green revolution in aeroplane taxiing, helping enhance fuel efficiency and predictive maintenance and services. As a Tata Group company, AirAsia India is celebrating Tata Sustainability Month (TSM) this June, which endeavours to build a group-wide sustainability culture in alignment with the airline's sustainability goals.